Feature What is TASKAJI?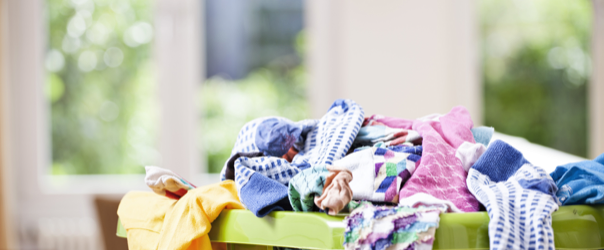 TASKAJI is a sharing economy platform where highly diverse and properly screened housekeepers (=TASKAJI-san) and people who are looking for a housekeeper. You can choose your own housekeeping-partner based on review and profile from among more than 300 housekeepers.
Client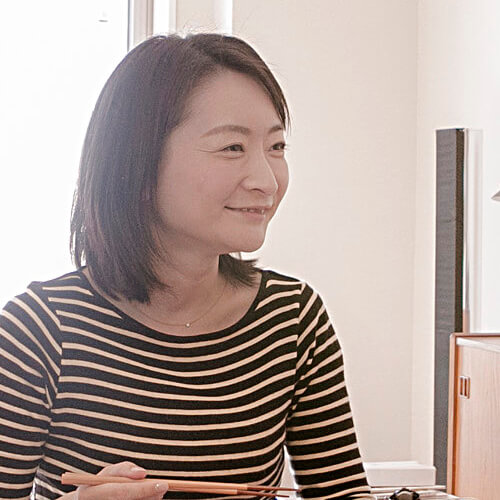 Direct contract
TASKAJI-san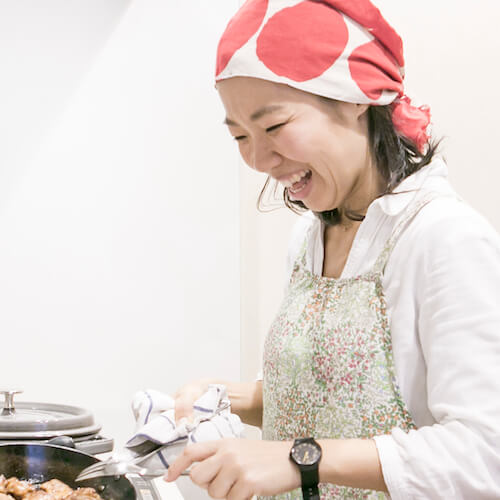 TASKJI provides a matching place of clients and housekeepers.
Through your experience of perfect match, let's find the new scope of family.
-From the nuclear family to the extended family-
Communicate directly with TASKAJI-san and personalize your service
You can contact housekeepers without a housekeeping agency so it is easy to explain your needs and customize in detail.

Find housekeepers that meet your requirements while comparing reviews.
Get started easily
No initial fee. No registration fee. You can start it like a free trial.
One of the lowest prices you can find starting at just @¥1,500/hour~

No agency fee. Contract will be made personally between you and the housekeeper. It allows reasonable price for you, and high wages for housekeepers.

Housekeeping and more!

Cleaning, cooking, and even pet care and child care… request all together without any additional fee.

Safe and secure system

Reviews from other users will help you to choose a housekeeper
Worry-free platform with:
1. 3-step screening on housekeepers (ID and Visa check, face-to-face interview and skill check test)
2. Insurance up to ¥100,000,000
3. Reliable support center for smooth transactions
Scope of service
Cleaning,Laundry

Cooking,Making cook-ahead dishes

Organizing

Child Care
(Only with a parent/guardian present *1)
Pet care (*2) , You can discuss with your housekeeper and try different things.
*1: Only when a parent or guardian is present – Playing, reading books, helping with homework etc.Housekeepers will NOT feed infants or take care of sick children
*2: Feeding pets inside the house.Housekeepers will NOT walk pats outside
*:TASKAJI-san's workload will vary depending on the priorities of the request, degree of dirtiness, and layout of the house, etc.
Who are TASKAJI-san?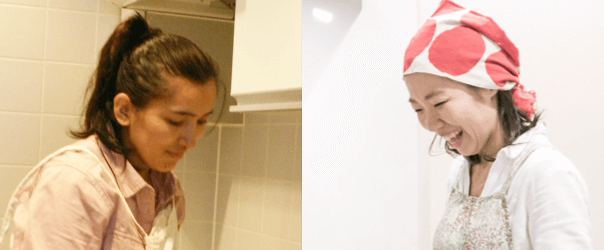 Background of TASKAJI-san is full of diversity!
Some are housewives who love homemaking and have finished child-raising. Others are nutritionists, chefs, tidying consultants, and Life Organizers.
Find TASKAJI-san near you
Reviews
How to use
1. Register
Sign up with an e-mail address and a password. You will receive mail magazines with valuable information such as introduction of new TASKAJI-san.
2. Request housekeeping
TASKAJI-san works for three hours at a time (no more or less). You can choose a starting time of 9:00, 13:00, or 18:00. The payment method is a credit card.
*You can modify the starting time back and forth max 2 hours, when TASKAJI-San accept it. If you'd like to modify the starting time, please ask TASKAJI-San via message system. In case TASKAJI-san decline the time change and you'll cancel the request, no cancel fee is charged until 72 hours from starting time.
3. TASKAJI-san visits your house
We suggest that you should stay home for the first visit. You and TASKAJI-san can message each other prior to the visit.
4. Review
Please evaluate TASKAJI-san's performance within 48 hours after the visit
Prices and Rates
Starting from ¥1,500
hour (¥4,500 per visit / 3 hours)
Service rate varies depending on wage set by TASKAJI-san and whether you are ordering one-time or regular scheduled service.
Price planA
¥1,500
¥1,750
Price planB
¥1,750
¥1,900
Price planC
¥1,900
¥2,180
Price planD
¥2,180
¥2,460
Price planE
¥2,460
¥2,740
Price planF
¥2,740
¥2,990
*This is price per hour.
*Price includes tax. Transportation fee is NOT included.
Message from CEO
FAQ
Q1. Where is the service area?
A.
Currently the service area is East Japan (Tokyo, Kanagawa, Chiba, Saitama and Yokohama) and West Japan (Osaka, Hyogo, Kyoto, Wakayama, Nara, Shiga and Kobe). There are some areas no service is available even in the service area. We are planning to expand the area.
To check whether there are any TASKAJI-sans available in your area, just input your closest station's name in the search box.
Q2. How about service hour range?
A.
Each service will be in 3 hours. If you want to use over 3 hours, you should order contiguous two block. You chan use shorter than 3 hours, but there is no discount.
Q3. How is the price set?
A.
Taskaji-san selects the price from among three kinds of price category.
Taskaji-san's pricing is initially restricted, and the maximum amount that can be set increases gradually with the number of reviews, the average value of reviews etc.
Q4. Please tell me the payment method.
A.
Payment is by credit card (Visa and Master) only.
Please enter your card information registration when making a request. You do not have to enter it when registering your profile.
Please note that
debit cards and prepaid cards (such as V Prika and au WALLET)
can not be used for payment. Bank transfers and cash payments are also not supported.
However, please pay the transportation expenses directly to Tuscan at cash at the end of your work. The amount of transportation expenses will be displayed automatically in "Request details".
Q5. Will it be beneficial if I ask the same Taskaji-san on a regular basis?
A.
There are "Spot" and "Regular (Weekly | Bi-Weekly)" on request, and requests for "Regular" can be used at a reasonable rate than "Spot".
Instead of setting Minimum usage count,
Q6. Is transportation fee included in the price?
A.
Please pay transportation fee directly in cash.
Transportation fee will be automatically calculated and displayed in the detail of the request so please pay in cash to Taskaji-san after work.
Q7. Service hours are fixed?
A.
Yes, there are 3 time ranges. Each service is 3 hours fixed.

AM: 9:00-12:00
PM: 13:00-16:00
Night: 18:00-21:00

It is possible to change the start time around 2 hours. Please send a message to Taskaji-san individually after sending the request and adjust. However, adjustment beyond 2 hours can not be done.
Please be aware, In case the requested time zone and work time zone does not overlap for 1 hour, it will not be covered by damage insurance.
Q8. What job category can we ask?
A.
Cleaning, organize, laundry, shopping, cooking, cook ahead, pet care (inside) and child care (parents accompanied). Each TASKAJI-san's available job category is different, so please check in each TASKAJI-san's profile page.
Work at high altitude, dangerous work, outdoor work are basically excluded.
Q9. What types of people are registered as TASKAJI-san?
A.
Various background people are registering such as those who have long experience as a housewife, qualified persons such as nutritionists and cooks who were engaged in catering professionals at nursery schools and school lunches and restaurants, those from the Philippines who are already working as housekeepers or English teachers in Japan, international students from overseas and office workers who like housekeeping.
Q10. For the TASKAJI-san's registration, do you conduct any interviews or trainings?
A.
Yes, we conduct 2-hour interview and orientation; at that time TASKAJI office check ID and VISA status. After the self-training with training video, we conduct 3 hours on the skill checking at the test center and test center will put the first review.
Reference:
About training and test. (Japanese)
Q11. What should we prepare to receive TASKAJI-san?
A.
When asking for cleaning
Please prepare cleaning equipment.
TASKAJI-san will use your cleaning items and will not bring any special equipment or cleaners with them. (Link to an example of the product).
*Required items
Overall: dust cloth(two light old towels, three
Microfiber cloth
),
tissue
, vacuumed cleaner, old tooth brush
Kitchen:
detergent
,
kitchen cleaner
,
dish sponge
,
sink sponge
Toilet:
Toilet cleaner
,
toilet brush
,
toilet wet cleaning sheet
Bathroom:
Bath cleaner
,
sponge
,
brush
*Items better to have
wet tissue,
Melamine sponge
, bleach for kitchen, scrub
When asking for the cook ahead
kitchenware(pan, pot, bowl, sieve, kitchen knife, cutting board, saibashi), favorite food for 4 days, seasoning
*Recommended food list
・minced meat
・potato
・carrot
・onion
・one of chicken, pork and beef
・one fish
・one bean (tofu, natto, thick fried tofu, boiled beans, etc...)
・two or three green vegetables
・one or two red-yellow vegetables
・one white or brown vegetables
・one mushroom
・one seaweed or dairy products
・seasoning(sugar, salt, pepper, liquor, vinegar, soy sauce, apanese stock, consomme etc..)
Q12. For what will the damage insurance be applied?
A.
It will be applied to the damage of property and people hurt by TASKAJI-san in the service hours of the TASKAJI service category (cleaning, laundry, shopping, cooking, pet care (inside) and child care (parents accompanied). Maximum amount the insurance will pay is 10 million JPY for property and 100 million for people hurt by TASKAJI-san.
In case those accidents happens, please take picture of it and inform to
Taskaji support center(support@taskaji.jp)
Q13. Until when can we make the reservation?
A.
Up to 72 hours prior to the starting time is available for making reservations.
Q14. What should I do after requests. When is the deadline to write reviews?
A.
The notice is sent from Takaji office 10 min before closing time.
Open the red button "Please write results and reviews" on the detail of the request, and write reviews, ★ and comments.
Q15. Cancellation policy?
A.
There is 2 type of cancellation charge.
1. Just before cancellation (For onetime & repeat order)
Reservations canceled less than 72 hours before the service starting time will incur the following charges:
72-24 hours prior to the service 50% of service fee
After 24 hours prior to the service 100% of service fee
*Example: Order start form Saturday AM9:00, cancellation after Wednesday AM9:00 will incur.
Wednesday AM9:00~ FridayAM9:00 : 50% of service fee
Friday AM9:00~ : 100% of service fee
2. Cancellation of regular request (For regular request)
You can cancel Weekly order 2 times, and Bi-Weekly request once in every month without charge.
Weekly/Bi-Weekly request cancel charge:
¥1,200(*) per one cancel.
Please refer detail from
here
*About regular cancel charge:
This charge amount is set for the difference between onetime request and regular request.
Q16. Can I get a trial?
A.
There is no trial menu but there is one time order. Why don't you try 2-3 TASKAJI-san to see how they are?

If you like one of them, make the regular request (Weekly or Bi-Weekly) to her for constant requests with more reasonable price.
Q17. Can I ask housekeeping service while I am out of home?
A.
Yes only if your TASKAJI-san agrees.
It's highly recommended to build trust first with several orders. If the TASKAJI-san loose the key which you leave her and have damage by third parties, it cannot be covered by the damage insurance.
Q18. Are there any recommendations for the security?
Q19. How can I communicate about the menus?
A.
At the time of making request, you will select "Cook ahead" as the work content.
After requesting, you can consult about the contents of work with the message function in request detail page. Depending on Taskaji-san, we may not be able to respond to all requests.

Please refer to Q10 for recommended ingredients list
Q20. What should I do if I want to work as Taskaji-san?
A.
As the number of double income households increases, the needs of housekeeper is also increasing in Taskaji.
Therefore we are recruiting housekeeper (Taskaji-san) at all times.
Please come to the briefing session/interview first. Since we are holding regularly, please do not hesitate to apply from
here
.
Sign up now for free
What's New
Media Coverage